Fever Lake is a 1996 not-quite horror film starring Corey Haim, Mario López and Bo Hopkins. RiffTrax released their riff in June 2015. This is the first RiffTrax selection featuring Bo Hopkins that does not also feature Wings Hauser, as with Mutant and Nightmare at Noon.
Description and Preview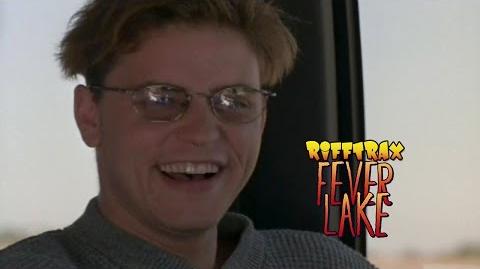 A group of teenagers drives to "Fever Lake" to spend the weekend in a cursed house near the lake despite warnings from the locals.
Cast and Crew
Bo Hopkins as Sheriff Harris
Corey Haim as Albert
Mario Lopez as Steve
Lauren Parker as Sarah
Randy Josselyn as Bobby
Mary-Rachel Foot as Danielle
Mathea Webb as Christy
Michael Wise as Clear Springs
Quotes
Notes
Gallery
See Also
External Links